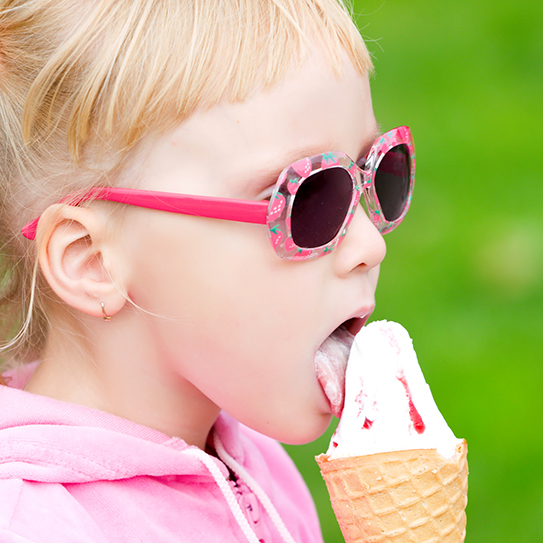 ANKYLOGLOSSIA, an excessive attachment of muscle or fascia to the undersurface and tip of the tongue can create speech problems in children as young and 1-2 years old. Later in life, it can also make eating an ice cream cone very difficult.
If you notice that your young child has a notch at the top of their tongue, or has difficulty sticking out their tongue or touching the tip of their tongue to their top lip, your child may have tongue-tie.
A Tongue-tie Can Be Easily Removed
A frenum or band of tissue causes tongue-tie. The tip of the tongue is held down to the floor of the mouth in tongue-tie and cannot protrude. This attachment can be easily removed by most pediatricians or a periodontist.
The earlier a pathologic frenum or tongue-tie can be treated, the less speech damage will be done or speech therapy will be required. It will also make eating easier, especially eating an ice cream cone.
The actual surgical procedure in frenectomy to cure tongue-tie is extremely simple. Often it is done with a laser with little pain and quick recovery. Tongue-tie is also rare and affects less than 1% of the population.
Let Us Know If You Have Any Questions!
If you have questions about tongue-tie, your orthodontist can help. In Antioch, California, contact orthodontist Dr. Ann Marie Gorczyca at www.clubbraces.com or call (925) 757-9000 for a tongue-tie evaluation if you have questions about tongue-tie.
Eating an ice cream cone should not be difficult. Be sure it is easy and remains one of the simple pleasures of life.