At your service...
Our outstanding orthodontic Team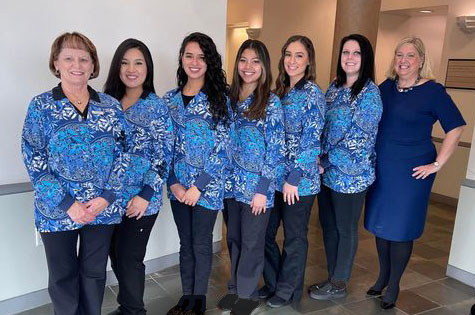 Clinical excellence, outstanding customer service, a great patient experience.
At your service...
Dr. Ann Marie Gorczyca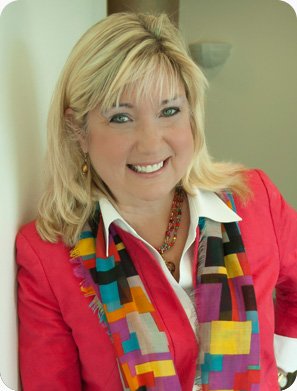 Clinical excellence,
outstanding customer service,
a great patient experience.
Affordable fees, payment arrangements
Our Warm Welcome
Each member of our devoted orthodontic team is a full partner in our office philosophy of providing orthodontic clinical excellence, outstanding customer service, and a great patient experience.
Our mission statement:
"Caring professionals serving valued patients."
Our team's commitment is to treat you, our valued patient, personally with tender loving care. We create beautiful smiles which last a lifetime. We listen carefully to your desires and needs. We consider it an honor and a privilege to serve you, our valued patient and we look forward to many more years of providing you with outstanding orthodontic care.
Jolene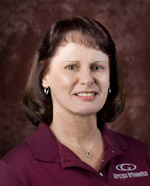 Registered Dental Assistant / Clinical Supervisor/ Public Relations Director
Jolene has been with Dr. Gorczyca at Gorczyca Orthodontics for fifteen years and has worked in the dental profession for 30 years! She graduated from the Diablo Valley College assisting program where she now serves on the Advisory Board. Jolene is a gentle, caring, and soft-spoken assistant, who shows exceptional compassion to all her patients.
Jolene is married to her high school sweetheart, Eric. She enjoys shopping, traveling, and fishing tournaments with her husband. She especially looks forward each year to her houseboat vacation with great friends. She and her husband live in Antioch.
Ebony
Patient Coordinator
Ebony, Front Desk Patient Coordinator, is the newest member of the the Gorczyca Orthodontics Team. Ebony is a graduate of Sonoma State University. She recently joined the team after volunteering in the office during the summer. Ebony will be attending UCSF Dental School starting fall of 2016 and plans to become an orthodontist.
Ebony loves having the opportunity to help people. She grew up in Antioch and attended Tabernacle Christian School and Berean High School. She is an active member of the East County Community and very involved with the Gorczyca Orthodontics school outreach program.
Veronica
Registered Dental Assistant / Treatment Coordinator
Veronica has worked in the orthodontic profession at Gorczyca Orthodontics for more than 11 years. She was Dr. Gorczyca's intern from Diablo Valley College and loved it so much she joined the team!
After working at Gorczyca Orthodontics for seven years, she took seven years off to raise her family, and then returned to Gorczyca Orthodontics to be our Treatment Coordinator. Veronica is married with four children. In her spare time she volunteers for the Girl Scouts of America as a troop leader to Troop number 31587. Veronica also volunteers at Holy Rosary School in Antioch. She and her family live in Antioch.
Pam
Patient Coordinator
Pam has worked in dentistry for three years, and in addition to working at Gorczyca Orthodontics, she is also currently an orthodontic patient herself! When Pam first started working here she found Gorczyca Orthodontics to be such a bright, positive, and energy-filled environment. She loves that every day is a new adventure! Pam enjoys greeting our patients, serving them coffee, getting to know them and their families, and helping them with their orthodontic treatment and in any way that she can.
Pam is originally from San Francisco, California, is married, and the mother of five children. She loves to spend time with her children. They go to the park, play football, go shopping, and love all waterfront activities.
Roberta
Patient Coordinator
I am very happy to have joined the team at Gorczyca Orthodontics as the Patient Coordinator at the front desk. Business is business and I have spent over 26 years working with the public in the delivery of fantastic customer service. What I love most about Gorczyca orthodontics the joy and happiness expressed by the patients when getting their braces on and also getting their practices off. I love being able to give our patients a beautiful new smile. This is lifechaning and I can truly say, it almost makes me cry! I can't think of any service more rewarding.
I was born in Antioch, California. I graduated from Antioch High School and married my High School sweetheart. We have tow sons, 18 and 22 who both graduated from Deer Valley High School, right next door to Gorczyca Orthodontics. I have watch the city of Antioch grow from 20,000 to 100,000 in population in my lifetime. I love serving the public and I'm very happy to be part of Gorczyca Orthodontics.
Patti
Dental Assistant
Patti always wanted to be a dental assistant. Recently, her dream came true when she joined Gorczyca Orthodontics. Dr. Gorczyca interviewed her smiling face, felt her tender heart, and enthusiasm for orthodontics, and hired her on the spot! Patti is the office's cleanliness expert, as well as our Lab Diva! Her overlay retainers are superb and her impression and study models are beautiful.
Patti was born in Mexico City and moved to California when she was 19. She and her family moved to East Contra Costa County ten years ago. Patti has four grown children and a husband. She runs her own housecleaning business and is very involved in her church. Patti also loves to dance. Her favorite dance is Salsa! She and her husband go dancing once a month!
Gwen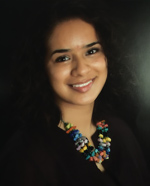 Orthodontic Assistant
Like every assistant at Gorczyca Orthodontics, Gwen has her own chair and her own schedule. She loves this ownership of her patient care and working with Dr. Gorczyca. Gwen enjoys getting to know each and every patient and their families. She considers this the best part of her job. Our patients' smiles are her inspiration!
Gwen is originally from Concord, California. She is a graduate of Mt. Diablo High School where she was in the Culinary Academy. She now lives in Bay Point, California. When Gwen has a day off she likes to hang out with her friends and do volunteer work through her church. She also loves to travel and throw parties!
Dana
Registered Dental Assistance, Records Coordinator
I love orthodontics! My inspiration is seeing a patients progress from start to finish and witnessing the confidence and happiness that orthodontics gives our patients. Smiles change lives beyond the appearnace and function of straight teeth. I have worked in the orthodontic profession from age 27. What I love most about Gorczyca Orthodontics is our welcoming and helpful office culture. Work is fun when you're part of a happy team. I always wanted to be an orthodontic assistant so I guess you could say, I'm living my dream!
I was born in Victoria British Columbia, Canada moved to Huntington Beach, California where I started my orthodontic career and met my husband. I am a graduate of Huntington Dental College. Now my husband, son, and I live on the water in Discovery Bay. In our free time we enjoy boating, camping, wake boarding and dirt biking.