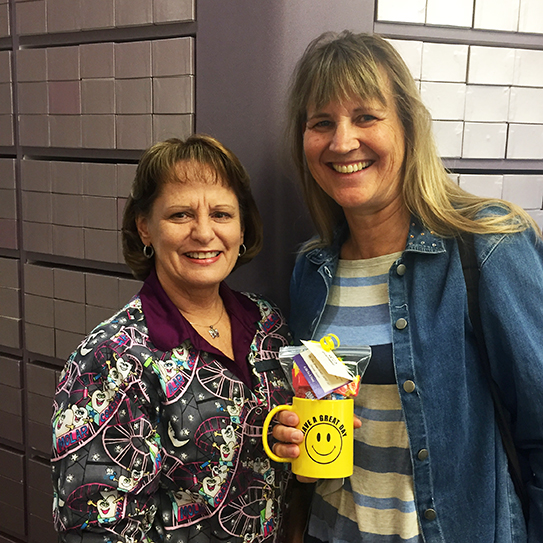 "WHEN I AM ASKED what I love most about my work, my answer is always the patients. They are what keeps me coming to work each day. I love calling each of them by name, and knowing each one of them individually, their likes and dislikes, their children, spouses, and their activities and vacations, are all of interest to me."
I Love Going The Extra Mile For Our Patients
"I love going out of my way to do nice things for our patients. Whether it's sending a thank you note, decorating the office, calling to ask how they are, or scheduling an appointment for them in another dental or specialty office, it is always my pleasure to serve the patient and their family in any way that I can. I am thankful that I am able to do this at Gorczyca Orthodontics."
"I also love training new dental assistants. Several of these young assistants have kept in touch with me when no they were longer at our office. Some of them even call me their second mother! I never planned that things would be this way but being part of dental education has been an important part of my life and career in dentistry. I presently serve on the board of the dental assisting department at the local college, which I attended for my own dental assistant training over 38 years ago!"
I Am At Your Service!
"This has been my personal journey of service to my patients, my teammates, Dr. Gorczyca, our community and the dental profession. It has been a fun trip and I am very thankful for my career in dentistry."
-Jolene at Gorczyca Orthodontics
Find us at www.clubbraces.com or call us at (925) 757-9000.