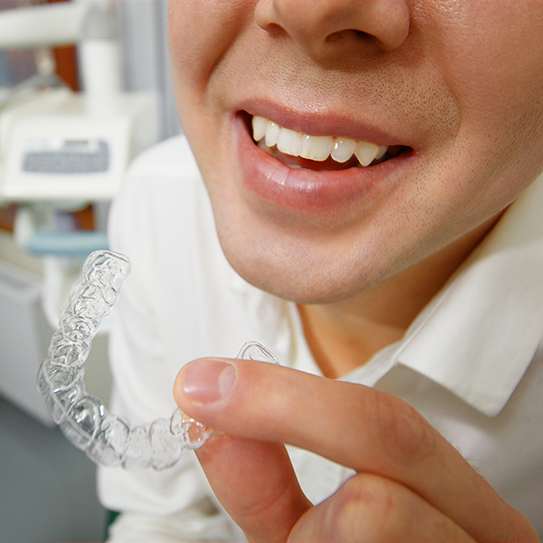 AFTER YOU HAVE FINISHED your Invisalign treatment or orthodontic treatment with braces, it's time to choose a retainer to protect and maintain your beautiful new smile.
Vivera retainers by Invisalign offer many benefits for your busy lifestyle.
7 Benefits of Vivera Retainers
Vivera retainers are clear just like Invisalign so they always look great no matter where your travels may take you.
Vivera retainers don't affect your speech so you can be comfortable wearing them throughout the day or night.
Vivera retainers are strong and do not rip or break easily.
Vivera retainers are smooth and comfortable and will not irritate your lips and mouth.
Vivera retainers fit precisely and are not loose. They are made by the same 3-D digital imaging as Invisalign for a tight fit.
Vivera retainers can be changed when necessary or replaced with a new retainer when lost. In the Vivera retainer program, you will receive four sets of Vivera retainer aligners.
Your Vivera retainer digital tooth image will be stored digitally so you can receive additional trays without additional impressions, scans, or office visits.
We Can Help Find The Retainers That Are Best For You!
If you have questions about Vivera retainers ask us at Gorczyca Orthodontics (925) 757-9000 or visit us at www.clubbraces.com in Antioch, California.
It took time and effort to create your beautiful new smile. Whether you are in the classroom or the board room, preserve your smile with Vivera retainers.