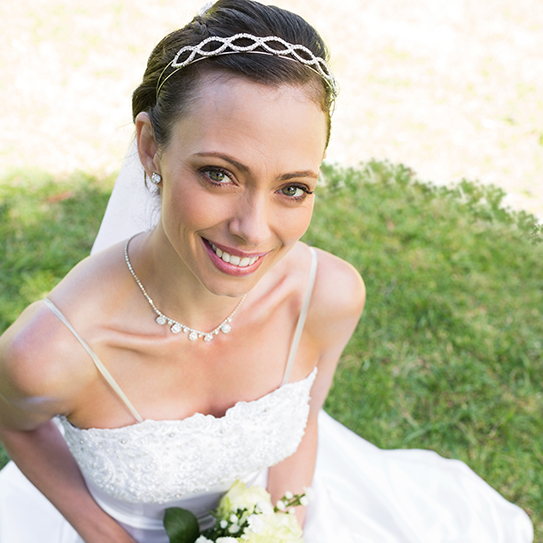 FROM THE MOMENT you say "Yes" to the day you say "I Do," Invisalign will give you a radiate and confident smile.
Get Your Smile Ready For Your Big Day!
Your bridal smile will needs to be camera ready. From the engagement day, to the engagement party, bridal shower, bachelorette party, to your wedding day, you will be smiling ear to ear until it hurts. Make that beautiful smile sparkle by straightening your teeth with Invisalign. You can also whiten your teeth at the same time with Opalescence gel using your Invisalign aligner.
Invisalign Is An Easy Way To Give You An Amazing Smile
Invisalign clear aligners will begin straightening your teeth with the first clear aligner. To straighten your teeth as quickly as possible, add Acceledent or Propel accelerated orthodontics to be able to change your trays every week. Observable tooth straightening will be seen within a few months.
If you have questions about Invisalign, call us at Gorczyca Orthodontics (925)757-9000 or visit us at www.clubbraces.com in Antioch, California.
To find an orthodontist near you, visit the American Association of Orthodontists at www.mylifemysmile.org.
Smile with confidence as you prepare for your wedding day. Let your natural beauty and happiness shine through with your camera ready smile.