November 22nd, 2016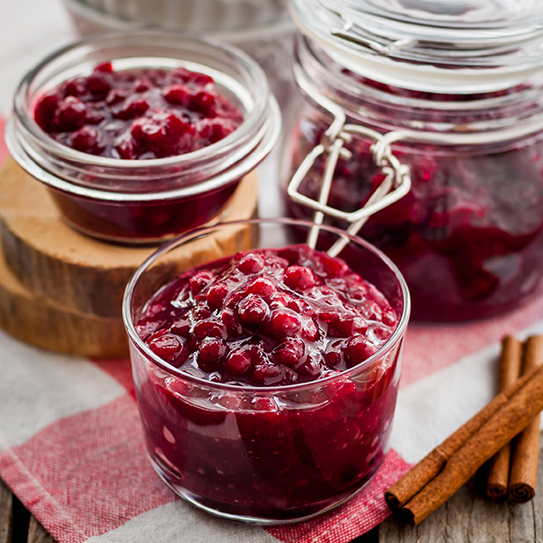 WHEN I THINK OF THANKSGIVING, I have fond memories of growing up in the cranberry capitol of the world, Southeastern Massachusetts in the small town of East Freetown. On nearby corners were cranberry bogs which, in the fall, would be flooded to produce a red froth of cranberries floating on the water, which would be vacuumed up and carried away. In the winter, these bogs made excellent ice skating rinks.
Dad's Cranberry Sauce
Every Thanksgiving, Professor Tinkham would give my Dad bags of cranberries grown in his bogs in Acushnet, Massachusetts. Although my Dad hardly cooked, he would take special time to make his one recipe, homemade cranberry sauce. In a giant pot, he would stir his secret ingredients including sugar, orange zest, cinnamon and spices. On Thanksgiving day he would proudly serve his special cranberry sauce made with love.
Cranberries And The Pilgrims
After Thanksgiving dinner, my family and I would often visit Plimoth Plantation (Plymouth Plantation) to see where the pilgrims landed the Mayflower in 1620. Located on a hillside over looking the Atlantic, this settlement could be so cold in late November that our hands would freeze and our faces burn from the wind blowing up the coast. As we sought refuge in a one room Pilgrim house with a small fire and dirt floor I would often think "How did this these people survive?"
Perhaps the cranberry helped. Rich in vitamin C and fiber, the cranberry was a new food to the Pilgrims introduced to them by the Wampanoag Indians. Today we know the many health benefits of cranberries as an anti-oxidant, anti-cancer food as well as an anti-inflammtory agent. In addition, cranberry sauce simply looks good and tastes great at Thanksgiving.
There's a lot of history in a tiny cranberry. Happy Thanksgiving from all of us at Gorczyca Orthodontics and please pass the cranberry sauce.
Dr. Ann Marie Gorczyca
Gorczyca Orthodontics
Antioch, California www.clubbraces.com