January 4th, 2019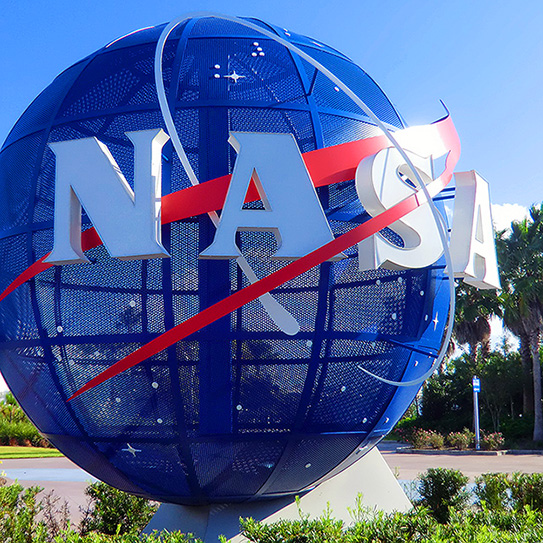 WHAT DOES NASA HAVE TO DO WITH YOUR BRACES? Probably more than you think! The braces of ages past are gone. Modern treatment includes everything from advanced digital imaging to metal alloys created for space travel. These amazing technological advances mean that your treatment is more comfortable, less conspicuous, and more efficient.
Smile Design Through Advanced Imaging
All orthodontic treatment starts with a plan of action for your ideal smile. New scanning technology lets us fully envision that plan before ever putting a bracket on a tooth!
Comprehensive orthodontic scanning gives us a detailed look at the skull's structure and underlying problems in the mouth and jaw. Using this information, we're able to create a complete picture of your bite and plan the movement of teeth. Better imaging means better planning and more efficient treatment for YOU.
Gradual, Steady Movement Through NASA Technology
Years ago, archwires on braces were made from stainless steel. This inflexible metal created a dramatic push right after tightening (effective, but sometimes uncomfortable) but didn't continue corrective pressure after a few days. Now, we use nickel titanium wires. This memory-wire produces very gentle, gradual, and continued pressure as it strives to regain its set shape.
What does this mean for you? It means braces are much more comfortable, and yet they move your teeth more between tightening appointments, which makes your treatment time faster!
What Does the Future Hold for Orthodontics?
The possibilities are endless! It may be very soon that you come in for a checkup and get your retainer 3D printed within the hour. Perhaps computerized, self-adjusting brackets will allow us to monitor your treatment remotely! Whatever happens, you can be sure we'll be there to see if it can better help us give you the smile of your dreams.
Call us at Gorczyca Orthodontics if you have questions about limited treatment or short term orthodontic treatment with NiTi wires (925) 757-9000.  Find us at 
www.clubbraces.com
. Visit us at 5201 Deer Valley Road in Antioch, right behind Deer Valley High School, for a complimentary orthodontic exam.
Thank you for choosing Gorczyca Orthodontics. Your smile is our inspiration!