June 24th, 2016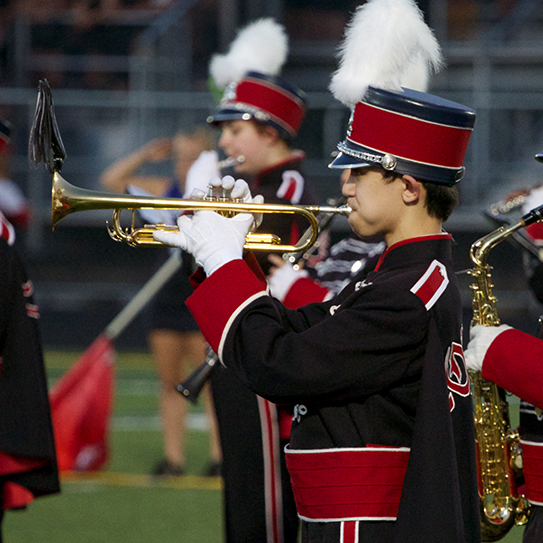 IT MAY HAVE BEEN your first time away from home. It may have been the first time you did your own laundry. For those who do it, summer music camp is something you will never forget.
Playing A Wind Instrument With Braces Can Be Uncomfortable
Playing a wind or brass instrument like flute or trumpet with braces for several hours per day at camp gave us all "hamburger lip." This was quite uncomfortable! Even though we would put wax on our braces 5 millimeters thick, we would still ended up with raw, wounded, and uncomfortable lips after playing a wind or brass instrument for several hours per day.
Today, the problem of "hamburger lip" is solved by orthodontic treatment with Invisalign Teen. A clear, smooth alternative to braces, Invisalign Teen aligners can be either worn or not worn while playing your wind or brass musical instrument at summer music camp making the experience comfortable and even more fun.
Additional benefits of Invisalign Teen include being able to eat what you want, having nothing break while you are away, and having nothing get lose and poke while you are playing your musical instrument. This makes life at summer music camp easy, letting you focus on your music, friends, activities, and fun.
We Can Help You With Your Invisalign
If you are a wind or brass player and planning to play a lot of music this summer, consider Invisalign Teen. Call us at Gorczyca Orthodontics (925) 757-9000 or visit us at www.clubbraces.com in Antioch, California.
To find an orthodontist near you, visit the American Association of Orthodontists at www.mylifemysmile.org.
Consider Invisalign Teen today. Your lips and your embouchure will thank you.
The content on this blog is not intended to be a substitute for professional medical advice, diagnosis, or treatment. Always seek the advice of qualified health providers with questions you may have regarding medical conditions.