August 20th, 2015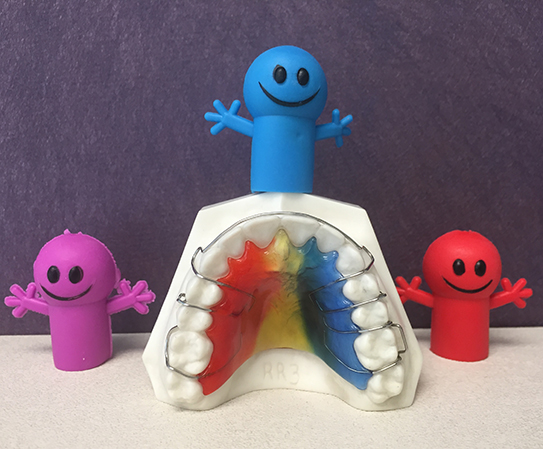 WE'VE ALL HEARD the sad stories about how patients lose their orthodontic retainers. Over and over again, like lemmings jumping over a cliff, orthodontic patients make the same wrong moves and poof, their retainers are gone.
The Top 6 Ways To Lose Your Retainer
Avoid these actions to maintain your retainer for life.
6. Misplace it on vacation
5. Leave it at a restaurant
4. Lose it at your friend's house
3. Throw it out at McDonald's wrapped in a paper napkin
2. Leave it out for the dog to eat
1. Throw it out in the lunch room
Retainers need to be worn full-time for a minimum of 3 months after braces removal and then every night for one year after you are brace free to insure a straight and beautiful smile. Retainers should be put in at least one night per week for a lifetime to keep your teeth straight and maintain what you and your orthodontist have worked so hard to achieve.

Keep Your Beautiful Smile For A Lifetime!
These teeth were straightened by orthodontist Dr. Ann Marie Gorczyca of Gorczyca Orthodontics, Antioch, CA. You can find us at www.clubbraces.com or call us at (925) 757-9000 if you have lost your retainers and need new ones.
Keep your retainer out of harm's way by keeping it in a labeled retainer case. Avoid these actions to save your retainer for life.