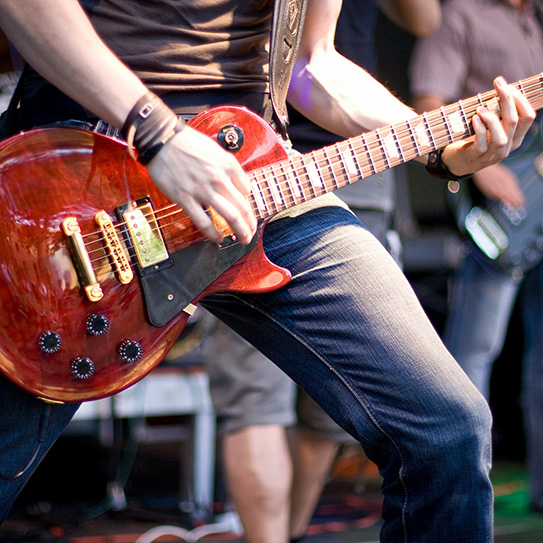 IN PREPARATION FOR Dr. Gorczyca's 2015 Summer Tour to Cleveland and the Rock and Roll Hall of Fame she asked the excellent team at Gorczyca Orthodontics "What was your first rock concert?"
Here's What They Had To Say:
Jolene: I've never been to a rock concert. I'm a country girl. I love to listen to Kenny Chesney. If I had gone to my favorite first rock concert, I would have been to see the Beatles or the Beach Boys!
Monica: Garth Brooks was my first rock concert. Does he count for a rock concert?
Veronica: I've never been to a rock concert. But, if I had, I would have picked Bruce Springsteen singing "Born in the U. S. A." but I would have changed the words to "Raised in the U. S. A."!
Patty: MANA
Ashley: I've never been to a rock concert! If I could pick a rock concert, it would be Aerosmith!
Dr. Gorczyca: My first rock concert was Aerosmith. My high school friend Arthur took me because he thought I needed to expand my musical horizons. The concert was at the Providence Rhode Island Civic Center. Being in such a wild and crazy audience was a bit of a "bad scene." Even so, the concert was a lot of fun!
Later, my high school friend Leslie took me to hear Jethro Tull because I played the flute. The lead singer of this group, Ian Anderson, is an incredible flutist! Amazingly, he sings and plays flute at the same time which gives him a unique flute sound. It was incredible!
Let us know what your first rock concert was and if you are dreaming of beautiful straight teeth, come see us for braces, Invisalign, or retainers at Gorczyca Orthodontics, 5201 Deer Valley Road, in Antioch, CA. Gorczyca. Find us at www.clubbraces.com. Gorczyca Orthodontics ROCKS when it comes to straight teeth!

Dream on.... Dream until your dreams come true.
-Aerosmith
Leave a Reply