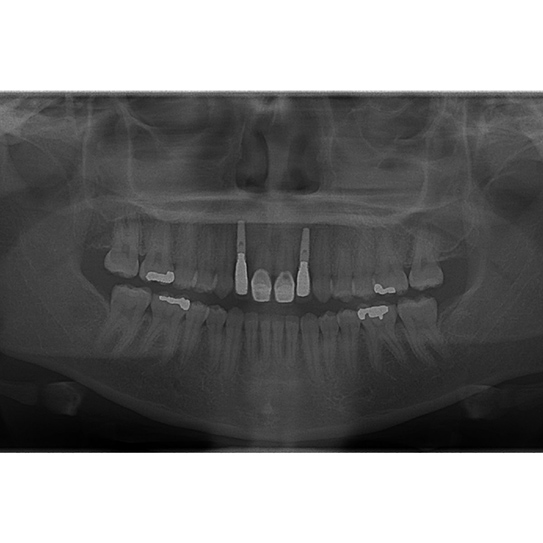 THE REPLACEMENT OF MISSING TEETH by dental implants often requires orthodontic treatment with either braces or Invisalign prior to implant placement.
Orthodontic Treatment In Necessary Before Dental Implants
Orthodontic treatment prior to dental implant placement is necessary for:
Closing tooth spaces near implant sites
Preparing the width of the implant site
Moving adjacent tooth roots away from implant sites
Correcting midlines for facial esthetics
Producing maximum dental esthetics
Correcting tooth bite relationships for an ideal bite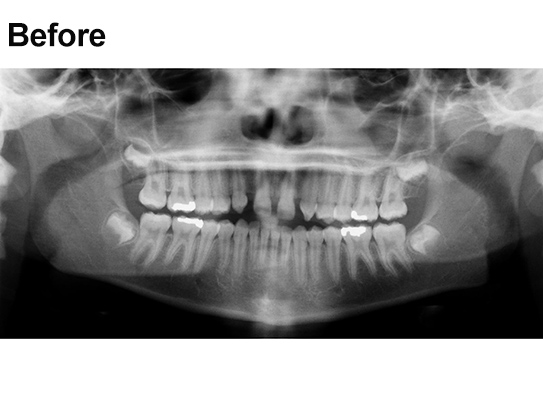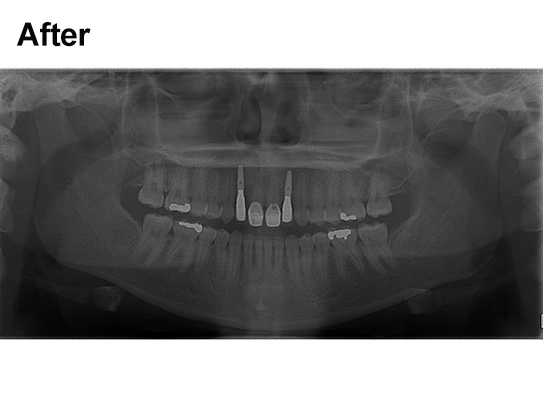 Dental Implants Can't Move Like Natural Teeth
If you need dental implants, it is important to have an orthodontic consultation prior to implant placement to find out if orthodontics would benefit you.
Implants are not movable like natural teeth. Once placed, the implant will not be able to have future orthodontic tooth movement. It's now or never, with orthodontic tooth movement prior to implant placement.

This case was treated by orthodontist Dr. Ann Marie Gorczyca, Gorczyca Orthodontics, Antioch, California. Find us at www.clubbraces.com or call us at (925) 757-9000.
If you would like to have straight teeth now or in the near future, remember orthodontics then implants, for an ideal smile.
Here's to your beautiful smile.