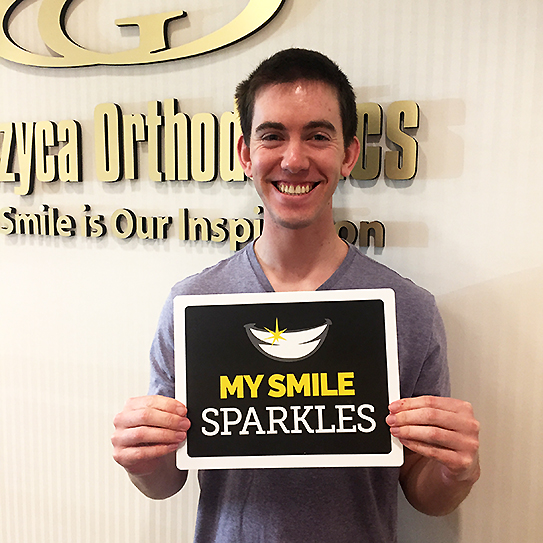 FOR A LONG TIME people associated the word "braces" with "teen". But that's rapidly changing. Today, 20% of orthodontic patients (that's one in five!) are adults, and that number is increasing every day. Why? In part, people are realizing more and more that your smile can impact your career, your relationships, and your health!
How Much Can You Know In 30 Seconds?
We know that it comes off as shallow, but we can't help making assumptions about people based on a first impression. It's human nature. In fact, many studies estimate that it takes under 30 seconds—maybe even as little as seven!—to get our first "read" on someone. During those seconds, we guess how healthy, how popular, and how happy someone is. And despite what romantic comedies tell you, that first impression usually sticks!
Appealing, Modern Options Are Available
Another reason for the increase in adult patients is the fact that modern orthodontics has come a long way. Treatment is more aesthetically pleasing, more comfortable, and faster than ever before. Folks hesitant to revert to the awkward teenage years can now get the smile results they want without compromising.
You Haven't Missed Your Chance!
SO, if you missed the window as a teenager, or you find your teeth shifting later in life, ask us about adult orthodontics. The payoff of a healthy, straight smile will last a lifetime. It's never too late to get a smile that you're proud of.
Call us at Gorczyca Orthodontics (925)757-900. find us at www.clubbraces.com or visit us at 5201 Deer Valley Road, suite 1A, in Antioch, California.
Thanks for your trust in our practice. We appreciate great patients like you! Your smile is our inspiration.
The content on this blog is not intended to be a substitute for professional medical advice, diagnosis, or treatment. Always seek the advice of qualified health providers with questions you may have regarding medical conditions.