March 22nd, 2019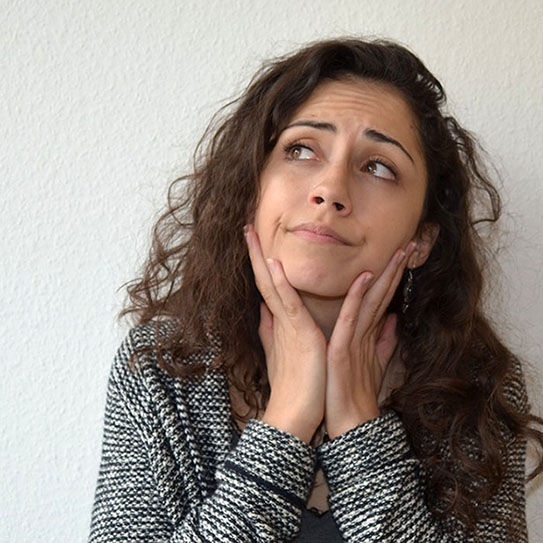 MANY ADULTS MISTAKENLY believe that they missed their chance to get braces because they didn't have them as teenagers. However, the number of adult orthodontic patients has risen dramatically over the last few decades, and today we're going to debunk all of your excuses for not getting braces and show you why orthodontic treatment is still a wonderful option for adults with dental alignment issues.
"It's Too Late; My Teeth Won't Move"
It may be preferable to start young for orthodontic treatment, but there is no age limit to getting a straighter smile. We can help determine the best treatment for your circumstances. One advantage adult orthodontic patients have over teens is the self-discipline that comes with maturity; adults will often be better at following instructions for their treatment, which means it will go much smoother.
"I'll Be Fine If I Keep My Crooked Teeth"
If you've been living with crooked teeth your whole life, you might think there's no point in getting orthodontic treatment. But having straight teeth isn't just about appearances — it's also about improved oral and overall health. Straight teeth are easier to clean and make it easier to speak, chew, and even breathe effectively, whereas crooked teeth cause difficulties in all of these areas and can grow more crooked over time.
"Having Braces Will Make Me Look Unprofessional"
Some adults who would like straighter teeth may still hesitate to seek orthodontic treatment because they worry that spending a year or longer in braces could impact their personal lives or careers by making them look immature or unprofessional. Luckily, there are several low-profile orthodontic treatment options for patients who don't want to broadcast their treatment to the world, such as invisible aligners, clear ceramic braces, and lingual (tongue-side) braces. With these, you can straighten your teeth without anyone noticing your hardware!
"Orthodontic Treatment Is Expensive"
Orthodontic treatment can certainly cost more than a regular dental appointment, but it's also an investment in your future, saving you from the expenses of problems that come with crooked teeth or a bad bite. If you aren't sure you can fit braces into your budget, schedule a consultation with us. Together, we can find the best and most affordable option for you.
Leave Your Braces Excuses Behind
Leave crooked teeth behind.  Call us today start your orthodontic treatment.  No more excuses!  You will love your new smile!  Your smile is our inspiration. Please call Gorczyca Orthodontics in Antioch, California at 925-757-9000 to schedule your complimentary orthodontic exam. Find us at www.clubbraces.com. Together, we can make braces affordable for you. We also offer CareCredit long term financing with no down-payment and OrthoCalc sliding scale 0% financing.
Don't let excuses keep you from your dream smile!
Top image used under CC0 Public Domain license. Image cropped and modified from original.
The content on this blog is not intended to be a substitute for professional medical advice, diagnosis, or treatment. Always seek the advice of qualified health providers with questions you may have regarding medical conditions.