November 10th, 2016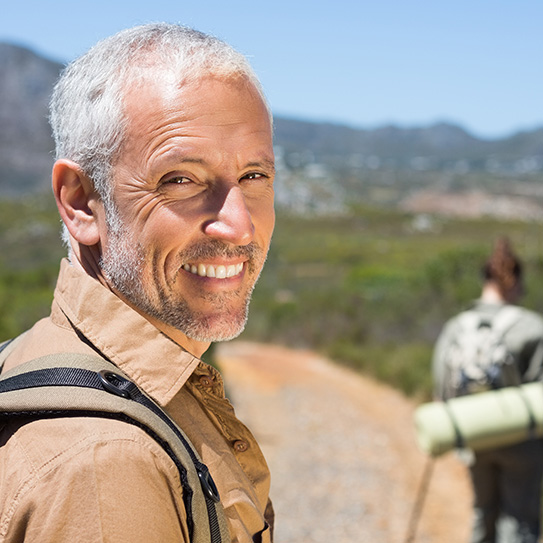 AN EDGE TO EDGE BITE WITH zero overjet and zero overbite will lead to excessive tooth wear. Left untreated for many years, this continual process of front teeth meeting and grinding unnaturally will lead to excessive tooth abrasion or early wearing down of your teeth. This will produce short teeth and may even lead to tooth sensitivity.
Orthodontic Treatment Can Create An Ideal Bite
Orthodontic treatment will correct this problem by creating ideal tooth horizontal overlap "overjet" and ideal tooth vertical overlap "overbite." Once this is done, your worn teeth can be cosmetically restored to their original length. This smile makeover will give you the youthful teeth and look which you once had.
Temporary Restorations Help Prep For Final Treatment
After orthodontic treatment, temporary restorations will be made for you to adjust to before you receive your final crowns and permanent tooth build up.
Your orthodontist will need to move the teeth that were worn to ideal tooth and gum position. Your general dentist will then be able to build up these teeth to ideal height and length making them look good as new.
Your orthodontist and general dentist may also recommend a night guard to prevent tooth wear from nocturnal bruxism. Bruxism is the clenching and grinding of teeth throughout the sleep cycle that almost every person occasionally experiences. This will keep you from experiencing further tooth wear in the future.
If You Have Any Questions, Let Us Know!
If you have questions about worn or short teeth, call us at Gorczyca Orthodontics in Antioch, California (925) 757-9000. Dr. Gorczyca works closely with the many fine dentists of East Contra Costa County and beyond to restore teeth to their ideal position and give you a beautiful smile.
Eliminate your edge to edge bite today with orthodontic treatment and a smile makeover. Get back your dental health and your beautiful smile.