May 27th, 2016
A BROAD DENTAL ARCH FORM is crucial to your beautiful smile.
6 Ways Broadening You Arch Can Improve Your Smile
Here are 6 ways broadening your pear shaped dental arch will give you a dazzling new smile.
1. Arch expansion help to correct overjet and overbite making your bite functional.

2. Expansion of dental arches eliminates crossbites which cause cheek biting.

3. Expansion of dental arches helps correct the front to back relationship of your bite.

4. Expansion of dental arches creates space for tooth alignment.

5. Expansion of dental arches makes the canine teeth look beautiful.

6. Expansion of dental arches eliminates black corridors from the corners of your mouth giving you a full and beautiful smile.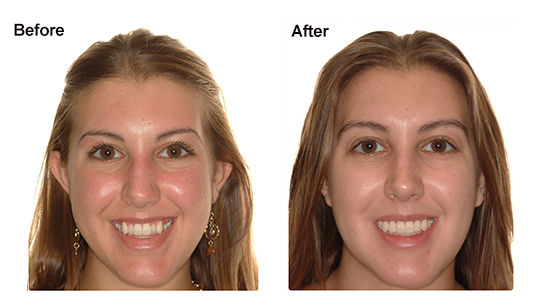 Comprehensive orthodontic treatment by an orthodontist with braces or Invisalign expands dental arches.
We'd Love To Answer Your Questions!
If you have questions about expansion of your pear shaped dental arches, call us at Gorczyca Orthodontics (925)757-9000 for a complimentary consultation. Visit us at www.clubbraces.com in Antioch, California.
Your broad dental arches are sure to light up the room. Here's to your dazzling new smile.