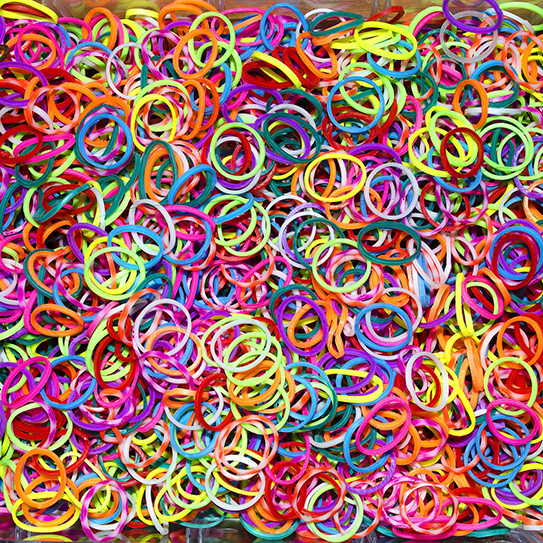 FOR SOME PATIENTS, ELASTICS aren't their favorite part of orthodontic treatment. However, they're essential! Be sure to follow our rubber-band-wearing instructions to the letter!
Elastics Use Varies From Patient To Patient
The size of the bands used, the positioning, and the elastic strength vary from patient to patient and during treatment periods. How often you need to wear them may vary too. And some patients need to wear them full-time for short periods of time.
Full-time means your elastics are ALWAYS on, unless:
you're brushing your teeth
you're eating a meal
That's it! Otherwise, they're in. This will speed up treatment time. It may seem surprising, but it will also reduce discomfort, since your teeth will move swiftly, and then stay where they need to be, instead of going back and forth.
Elastics Are Often An Important Step In Bite Correction
Proper orthodontic treatment isn't just about cosmetically straight teeth. It's also about bite correction. Elastics can be a vital component in bite correction.
A proper bite is the FOUNDATION of a beautiful smile. A misaligned bite can cause jaw clenching, teeth grinding, and daily headaches. We specialize in finding the right balance for YOUR mouth and face, and giving you a smile that will be healthy for life.
Just Do It!
The more cooperative you are in following our instructions, the sooner you'll have your beautiful new smile. Let us know if you have any questions about the treatment that we've prescribed for you. And if you're at all confused about your rubber bands, please call us!
Call us at Gorczyca Orthodontics (925) 757-9000. Find us at www.clubbraces.com in Antioch, California.
To find an orthodontist near you, visit the American Association of Orthodontists at www.clubbraces.org.
Thanks for your trust in our orthodontic practice. We appreciate you!