August 2nd, 2017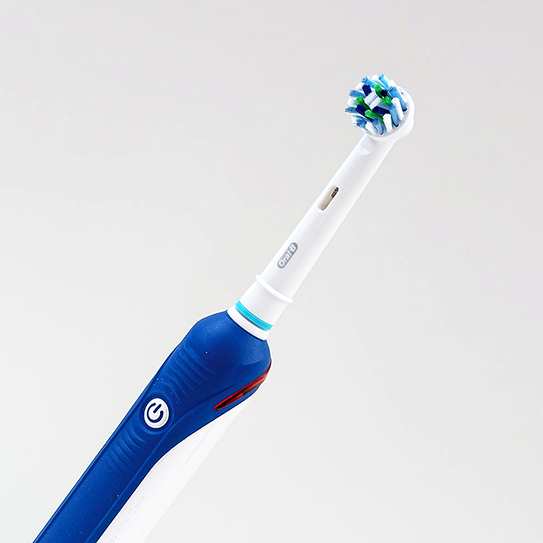 AT GORCZYCA ORTHODONTICS, we love giving our patients something extra-special the day they get their braces on, going above and beyond expectations, and creating a patient experience that will not only be memorable, but also amazing.
We love surprising and delighting our patients and giving them the gift of oral health at the same time. This is why we love the OrthoEssentials Bundle from Crest Oral B.
You will, too!
We Have You Covered With The OrthoEssentials Bundle!
When you get your braces on at Gorczyca Orthodontics, you will receive your very own Oral B electric toothbrush, oral rinse, Crest toothpaste, and floss, as well as floss threaders and proxybrushes in what we call the OrthoEssentials Bundle. With it, you will be ready and have everything you need to achieve oral hygiene excellence.
Getting a new toothbrush feels great. It is also a good reminder to throw your old toothbrush away or to change your electric toothbrush head every three months.
OrthoEssentials comes in a convenient carrying case. Kids' packs come with a cute backpack. Children love it and moms are excited about the enthusiasm created for tooth brushing.
Start Your Ortho Treatment On The Right Track!
You will be smiling from the day you get your braces on to the day you get your braces off at Gorczyca Orthodontics. Dr. Gorczyca and team want your smile to be plaque and cavity free. We can all be sure that your hygiene will be excellent throughout your journey to straight teeth with the Crest Oral B OrthoEseentials Bundle.
Visit today to find out what our Crest Oral B OrthoEssentials program is all about. Call us at 925-757-9000 to schedule your free orthodontic evaluation. Find us at www.clubbraces.com in Antioch, California.
Let us give you something extra-special along with straight teeth, the gift of OrthoEssentials and oral health.
The content on this blog is not intended to be a substitute for professional medical advice, diagnosis, or treatment. Always seek the advice of qualified health providers with questions you may have regarding medical conditions.