June 8th, 2018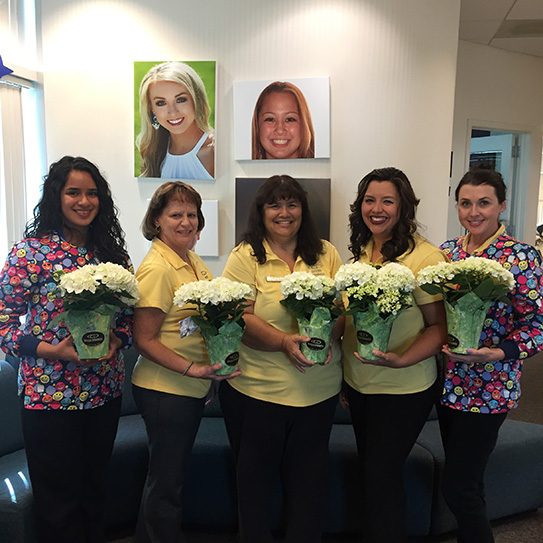 IN RECOGNITION OF ALL you do, thanks to the team at Gorczyca Orthodontics in celebration of Orthodontic Staff Appreciation Week!
Together, you make it possible for us to deliver the life-changing orthodontic treatment we give to our patients. You are a team of caring professionals working together to serve valued patients. You have worked with thousands of patients, giving them the smiles of their dreams. Your contributions deserve thanks and recognition.
Our Great Team
So whether it's Jolene celebrating her 20 year anniversary at Gorczyca Orthodontics, Veronica checking insurance for an new exam, Katie taking initial records, Gwen placing braces, or Roberta preparing a financial contract, all of you are important to our team and your contributions count. Dr. Gorczyca and our patients appreciate all that you do for them and we are thankful for our time together!
We are blessed to be able to work in the profession of orthodontics. We work together to deliver orthodontic clinical excellence and outstanding customer service so that our patients can have a great orthodontic experience. Smiles change lives and you have changed a lot of lives. Over 10,000 in fact! Smiles truly are your inspiration!
Thanks For All You Do
So here's to celebrating you! Way to go! Great job! Brava! Thanks for your devotion and for being the team at Gorczyca Orthodontics.
Dr. Ann Marie Gorczyca, Gorczyca Orthodontics, Antioch, CA 925-757-9000. www.clubbraces.com