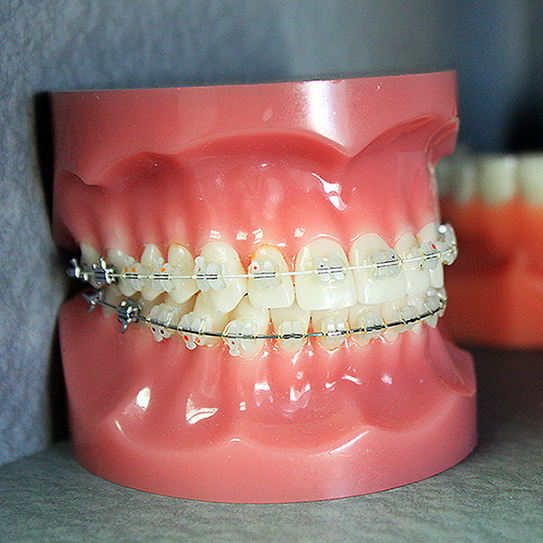 OVER ONE THIRD OF THE WORLD'S POPULATION has undergone orthodontic treatment at some point in their life. That's a lot of people!
In the past, orthodontic treatment was typically a luxury reserved for the wealthy or those with extreme cases of orthodontic deformations. Today, getting braces is a routine procedure that can beautify your smile and improve your oral health. But how did braces become what they are today?
Braces Are Older Than You Think
Having a perfect smile isn't a modern idea; early forms of braces in Egypt have been discovered by archaeologists in mummified remains. Cords made from animal intestines were wrapped around or run along the teeth in an attempt to close gaps.
More evidence of primitive orthodontic procedures from as early as 1000 B.C. has been found in ancient Greece and Rome. When preparing the body for the afterlife, these ancient civilizations would put a type of mouthguard onto the body to protect the deceased wearer's teeth from collapsing inwards after time and make sure they looked good in the afterlife.
French Dentists Made Progress In The 18th Century
During the 18th century, two books were written that made significant strides in the field of dentistry and orthodontics.
In 1728, "The Surgeon's Dentist" was written by Pierre Fauchard, in which he discusses the idea of a device he called a "bandeau." It was similar to a mouthguard and was thought to help teeth stay in their intended position.
Pierre Bourdet, dentist to the King of France, wrote "The Dentist's Art" 30 years later and made the discovery that wisdom teeth could be removed to avoid dental crowding, a common cause of misaligned teeth.
The 19th And 20th Centuries Show Us The Braces We Know Today
In 1819, Christophe-Francois Delabarre was the first to use a wire "crib" placed over each set of two teeth. This was the earliest version of braces that most closely resembles the one we see today.
The actual term "braces" wasn't used until the 1900s. Braces of the 20th century, however, were very different from the ones we think of today. Bands were wrapped around each tooth and connected between teeth by a wire. Dentists used various materials for braces including ivory, silver, gold, copper, zinc, and even wood!
Everything changed in the 1970s with the advent of stainless steel, used for wiring, and dental adhesive, which allowed brackets to stick onto the face of each tooth. These advances made braces significantly less painful and allowed for shorter treatment times!
Invisible Aligners Take Braces Technology To The Next Level
Invisible aligners, popularized in 1997, advanced the technology of braces further still. 3D computer technology combined with the idea of translucent plastic retainers now allows people to obtain a beautiful smile without having metal brackets attached to the teeth.
We've Come A Long Way!
From the ancient Egyptians to the dentist of King Louis XV and all the way to the present, we've learned a lot about straightening teeth. Orthodontic dentistry has advanced tremendously over the last 3,000 years and we're proud to say that obtaining a straighter smile has never been easier or more rewarding!
If you have questions, visit us at Gorczyca Orthodontics, Antioch, CA www.clubbraces.com. Call us at (925) 757-9000.
Thank you for being a valued patient and trusting us with your smile!
The content on this blog is not intended to be a substitute for professional medical advice, diagnosis, or treatment. Always seek the advice of qualified health providers with questions you may have regarding medical conditions.