September 15th, 2017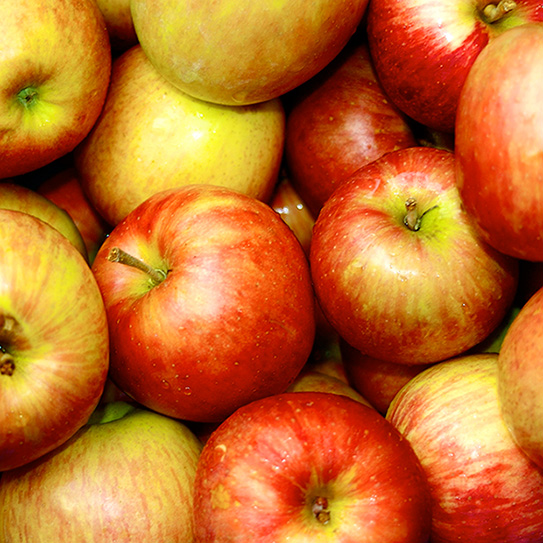 APPLE SEASON IS HERE and every orthodontist knows what you're thinking: can I eat apples slices with caramel with my braces?
The answer is: YES!
Take Care When Eating Apples With Braces
A favorite treat in September and all year round, apples can be eaten with braces as long as they are cut into thin slices. Remember to slice your apples with braces and enjoy this healthy treat.
What you need to AVOID with braces is biting directly into an UNSLICED APPLE with braces. Biting directly into an unsliced apple with your front teeth while wearing braces is very likely to break off your orthodontic brackets. This will create an orthodontic emergency which will need attention and rework for you and your orthodontic office.
The most dangerous apple of all for braces is the candied apple. Biting into a candied apple with braces is orthodontic bracket suicide! DON'T DO IT! Even slicing a candied apple is not good. Stay away from candied apples with braces.
You're The Apple Of Our Eye!
Thank you from all of us at Gorczyca Orthodontics for taking care of your braces during apple season. If you have questions about braces, call us at (925) 757-9000 for a free orthodonic exam. Visit us at 5201 Deer Valley Road in Antioch, California right behind Deer Valley High School.
A sliced apple a day keeps the orthodontist away! Remember to slice your apples with braces.
The content on this blog is not intended to be a substitute for professional medical advice, diagnosis, or treatment. Always seek the advice of qualified health providers with questions you may have regarding medical conditions.