March 9th, 2017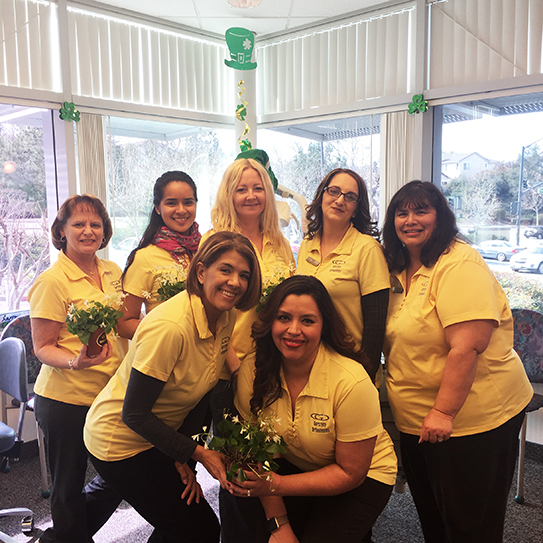 EVERYONE LOVES A DREAM TEAM: people working together with joy for a common purpose. So it is at Gorczyca Orthodontics.
We Love Our Amazing Team!
In recognition of National Dental Assistant's Appreciation Week, March 1-7, we would like to recognize the excellent team at Gorczyca Orthodontics: Jolene, Gwen, Patti, Dana, Pam, Roberta, and Veronica.
Together you deliver orthodontic clinical excellence, outstanding customer service, and a great patient experience. You make each day fun and every orthodontic appointment enjoyable. You live the mission: Caring Professionals Serving Valued Patients. You are the Gorczyca Orthodontics dream team.
Your achievements deserve recognition. Whether it's Jolene, a 38 year dental assistant veteran and dental assisting board member at Diablo Valley College training yet another office intern, or Veronica achieving insurance billing excellence. Whether it's Patti making our office sparkle and the cleanest orthodontic office in the world, or Gwen submitting yet another Invisalign Clin-check. Whether it's Dana being completely caught up on her initial records lateral ceph digitization or placing braces at 5:30 p.m., Roberta cheerfully answering the phone within 3 rings, or Pam making one last patient phone call to schedule a new exam. You all go the extra mile to provide outstanding patient care. Gorczyca Orthodontics could not do all that we do without you.
Thank You For All You Do
We appreciate each one of you individually and as a team this special week and every week of the year. Thank you for being part of our team and for all that you do for Gorczyca Orthodontics.
So High Five! Ta-Dah!! Well done!!! GO TEAM! Here's to celebrating YOU!
Gorczyca Orthodontics, 5201 Deer Valley Road, Suite 1A, Antioch, California 925-757-9000. Find us at www.clubbraces.com Dr. Ann Marie Gorczyca, Orthodontist