March 25th, 2016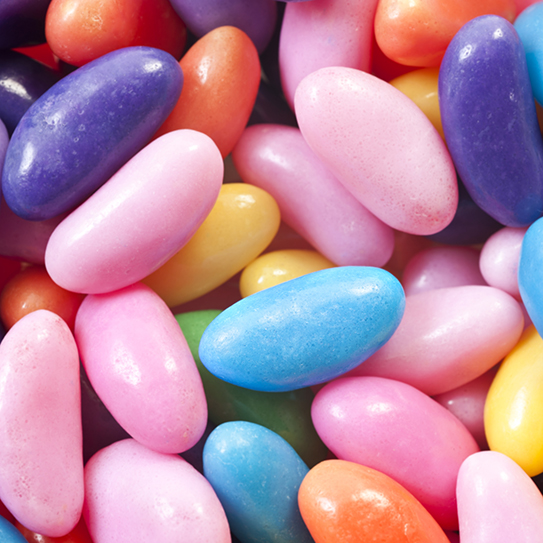 ONE BY ONE, over and over, cute and tasty, fun flavored, multi-colored jelly beans violently attack your teeth and your oral hygiene.
Be Careful: Jelly Beans Can Wreak Havoc On Teeth
Caught in a braces dragnet, jelly beans may sit for hours on your teeth spreading their sugar leading to plaque formation and enamel decalcification. Eaten before bed without brushing, jelly beans are like an oral hygiene nuclear attack.
Chewy, sticky, and hard, jelly beans adhere to your braces and teeth making it difficult for your saliva and tongue to wash them away. Like a sugar invasion, jelly beans set up camp and coat your teeth with their stickiness which can only be removed by brushing and flossing.
Cavity producing bacteria love to eat jelly beans even more than you do! They eat the jelly beans and produce acid which damages your tooth enamel and causes tooth decay. Long term, jelly beans create holes in your teeth called cavities.
Practice Good Oral Hygiene To Protect Your Teeth
Be sure to brush and floss your teeth as soon as possible after eating jelly beans. If you're a jelly bean eater, consider adding a plaque prevention rinse to your oral hygiene regimen. Brush for two minutes twice per day, floss, and visit your dentist and hygienist regularly twice per year for excellent oral hygiene.
Orthodontist Dr. Ann Marie Gorczyca recommends eating jelly beans in moderation and avoiding jelly beans if you have braces. Find us at www.clubbraces.com.
Be sure to drink water and brush and floss as soon as you can after eating jelly beans. Prevent your dental hygiene attack of the jelly beans.