October 6th, 2015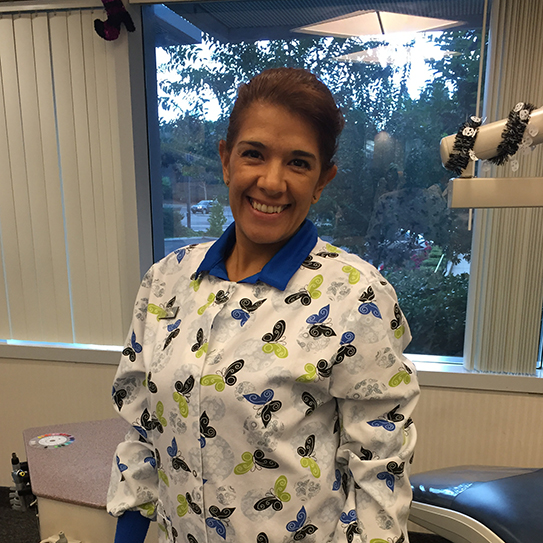 AS YOU KNOW, HERE at Gorczyca Orthodontics, we're honored to have you as our valued patient! Our goal is ALWAYS remarkable, one-to-one patient care... Thanks to our amazing team members!
Today, we'd like to tell you a little bit about one of the awesome people who helps make this possible: Patti!
A Little About Patti
Patti was born in Mexico City. It was very crowded there. She and her family decided to move to California when she was 19 years old. She and her family moved to East Contra Costa County ten years ago.
Patti always wanted to be a dental assistant. Recently, her dream came true when she joined Gorczyca Orthodontics. Dr. Gorczyca interviewed her smiling face, felt her tender heart, and enthusiasm for orthodontics and hired her on the spot!
We recently put Patti in the hot seat and asked her some questions so you can get to know her better...
When you're not here working, what are your favorite things to do?
Patti is very involved with her church. She also has four grown children and a husband. She has also been running her own housecleaning business for seven years.
Patti also loves to dance. Her favorite dance is Salsa! She and her husband go dancing once a month!
When you first started working here, what were your first impressions of the office and the team? Have those impressions changed?
Patti's first impression of Gorczyca Orthodontics was F-U-N! with a capitol F! She loves how we treat our patients. We are all so excited about orthodontic treatment.
What's your favorite part of your job?
Patti's favorite thing about her job at Gorczyca Orthodontics is that we have the opportunity to learn something new everyday, whether it is a new orthodontic procedure or technology, something new from the patient, or something new about our community or referring offices. There is never a dull moment at Gorczyca Orthodontics.
Why We Love Having Patti On Our Team
Patti is the office's cleanliness expert. Clean is her middle name. Gorczyca Orthodontics has never been so clean as it is now with Patti. We have shiny windows and window paynes, shiny mirror, shiny sinks, and uncluttered counter-tops.
Patti is also Gorczyca Orthodontics Lab Diva! Her overlay retainers are superb and her impression and study models are beautiful. There's nothing like a job well done. Thank you Patti for joining our team at Gorczyca Orthodontics!
We're So Happy To Have Patti As A Member Of Our Team!
As one of our valued patients, if you have your own question for Patti, please ask in the comments section below! Also, you can always send us a message on Facebook anytime.
We look forward to seeing you at your next visit! Thanks for the trust you place in our practice.