January 19th, 2016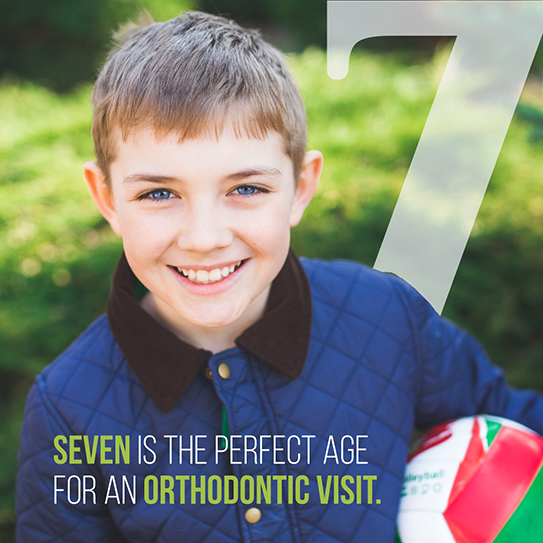 A GAP BETWEEN YOUR seven year old's front teeth may look cute at 7, but unless you're Madonna, it may not be wanted in adolescence or adulthood. To prepare for your child's future, many 7 year olds have their gap closed by orthodontic treatment.

A gap, or diastema, is common at age 7 when half baby teeth and half permanent teeth are present. Orthodontic treatment at age 7 is called Phase 1 Orthodontic Treatment. It is treatment of half permanent teeth. Additional Phase 2 treatment of all permanent teeth may be needed at age 12.
If a diastema is larger than 2mm, it will not close on it's own. Your orthodontist can help to close this space and get your 7 year old's teeth looking beautiful.

A diastema is often caused by a thick frenum, a piece of skin between the front teeth. Frenums are often hereditary in families. The frenum is best removed once the diastema is closed. The space will be held closed by a wire on the back side of the front teeth.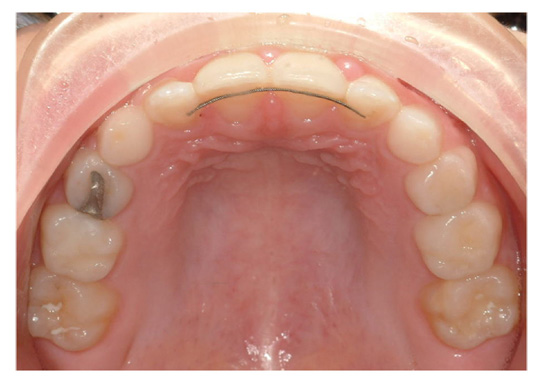 A periodontist, or gum specialist, will remove your child's frenum to make space closure permanent. Frenum removal is done AFTER the space is closed by your orthodontist.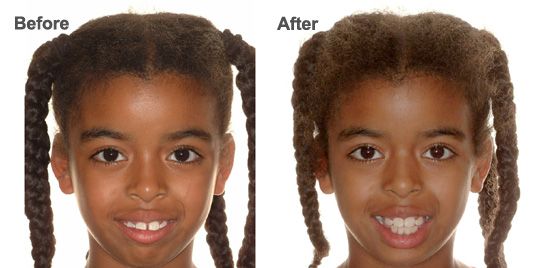 If you have questions about your child's diastema or frenum, Orthodontist Dr. Ann Marie Gorczyca and Gorczyca Orthodontics can help. Call us at (925) 757-9000 or visit us at www.clubbraces.com.
Goodbaye Gap! Hello happiness! Here's to looking at your 7 year old's beautiful face, teeth, and smile!