September 19th, 2018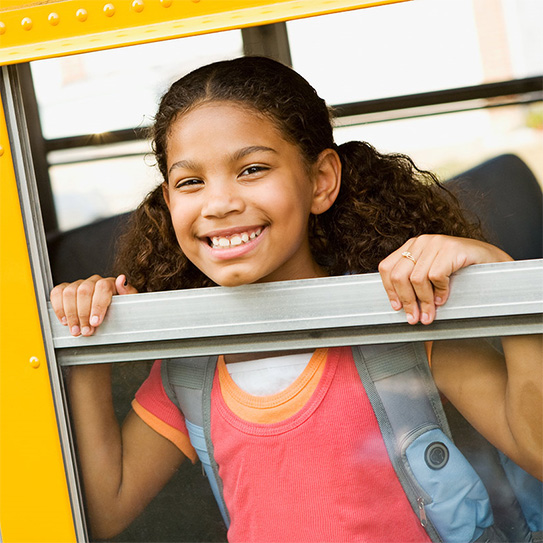 IT'S PART OF GROWING UP: back to school, losing baby teeth, back to the orthodontist. From age 7 to age 18, your orthodontist will be an important part of your childhood.
What To Expect At Your Back-To-School Visit
Here are things you can expect at your back-to-school orthodontic visit:
The question "What could we do to get you to love your teeth?"
Review of dental and medical history and oral habits
Evaluation of baby teeth and eruption of permanent teeth
A panoramic X-ray
Evaluation of oral health habits including brushing, plaque, and gingivitis
Examination of jaw function
Discussion of facial appearance
An in-depth functional look at your bite
Discussion about dental crowding, spacing, and rotations
Careful evaluation of your gums and smile
Evaluation of tooth shape
Referral to an excellent general or pediatric dentist if you need one
Proposed diagnosis and orthodontic treatment plan
Customized payment plan
Scheduling of your orthodontic records appointment
What's The Next Step?
Your orthodontist will either see you periodically to evaluate your growth or start orthodontic treatment with orthodontic records. These include:
Orthodontic study models
Lateral cephalometric X-ray and panoramic X-ray
Orthodontic photos
After orthodontic records, your orthodontic treatment will be started. The sooner you start, the sooner you finish!
Keep Your Beautiful Smile For A Lifetime!
This case was treated by Board Certified Orthodontist Dr. Ann Marie Gorczyca of Gorczyca Orthodontics in Antioch, California. Call us at (925) 757-9000 or visit us at www.clubbraces.com. To find an orthodontist in your area, visit the American Association of Orthodontists at www.mylifemysmile.com.
Start the school year right! Here's to your beautiful smile.