July 3rd, 2018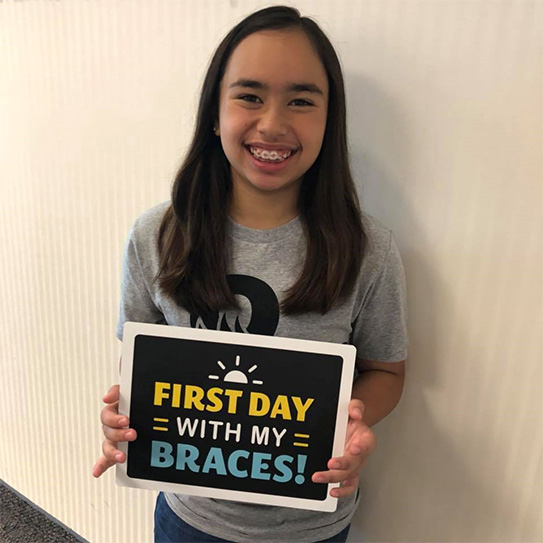 SCHOOL'S OUT! LET THE fun begin! In between all the fun summer activities, don't forget, summer is a great time to get braces.
Gorczyca Orthodontics is open Monday through Friday 8:00 a.m. to 6:00 p.m. to accommodate your busy and varied summer schedule. Call our office at (925) 757-9000 to schedule a free orthodontic exam.
What To Expect At Gorczyca Orthodontics
Once Dr. Gorczyca has given you your orthodontic diagnosis and treatment plan and you have decided which type of orthodontic treatment you would like, Katie will take your orthodontic records. These include panoramic and cephalometric radiographs, extraoral and intraoral photos, and impressions for study models. This takes about 20 minutes in our office.
Your Orthodontic Treatment
Next, it's time to start your orthodontic treatment. Braces can be placed at your earliest convenience, as coordinated with our office schedule. This usually takes about one hour.
Invisalign will take a few weeks for your ClinCheck to be reviewed, adjusted, and approved by Dr. Gorczyca and for your aligners to be shipped to our office.
Active removable appliances like spring-clip aligners (Inman retainers) and retainers take about one to two weeks to be fabricated and returned to our office.
Come See Us This Summer!
In the Antioch California year-round school system, kids go back to school at the end of July. Summer will be over before you know it! So, if you want to accomplish all of your summer smile goals, start now by scheduling an orthodontic exam in our office.
Call us today to schedule your free exam (925) 757-9000. If you have already had an orthodontic exam, reserve your summer start time now to get started.
Thank you for choosing Gorczyca Orthodontics for your orthodontic care. We wish you a great summer.
We look forward to seeing you soon.