April 22nd, 2016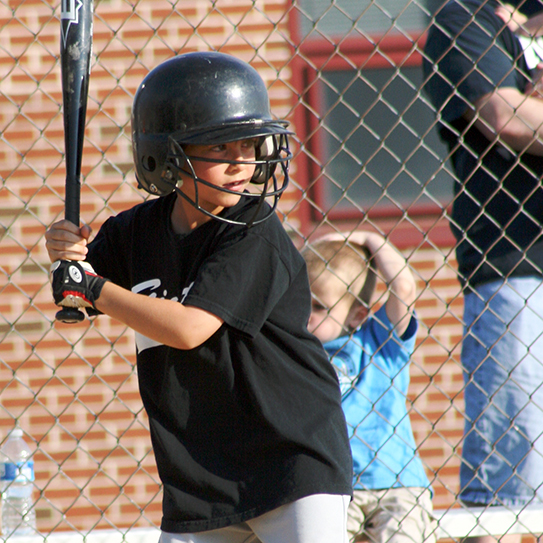 WE DON'T THINK OF baseball as a contact sport. Yet, baseball is the sports leader in facial injuries to children and teenagers.
The National Electronic Injury Surveillance System (NEISS) of the Consumer Product Safety Commission reports that more than a quarter million children ages 5 to 14 are injured playing baseball each year.
Stray Baseballs Can Do A Lot Of Damage
Along with basketball, baseball accounts for nearly half of all sports-related injuries. An estimated 50,000+ baseball facial injuries occur each year to players ages 5 to 15 which required emergency room treatment.
Catastrophic injuries also occur when baseball players are struck in the head with the ball or bat. As small as this number is, baseball still has the highest fatality rate among all sports.
If your child plays baseball, please have your child wear safety gear including a facemask helmet and a sports mouth guard.
Proper Sports Protection Is Key To Avoiding Injury
Orthodontist, Dr. Ann Marie Gorczyca has seen many children lose teeth due to baseball related injuries when mouth guards are not worn. These accidents include teeth being hit by a foul ball or a ball bouncing up and hitting the player in the mouth. She recommends that every baseball or softball player wear a mouth guard at all times when playing the sport.
We Can Help Your Athlete With Their Home Run Smile!
If you have questions about custom made sports mouth guards or tooth straightening with or witout a facial injury, please call Dr. Gorczyca at (925) 757-9000 in Antioch, California for a complimentary orthodontic evaluation. Find us at www.clubbraces.com.
Let your child play and be safe at the next baseball or softball game. Provide a helmet and mouth guard. Give your child the benefit of facial protection.