March 2nd, 2016
ONCE UPON A TIME, there was a princess named Veronica. She did not look like a real princess because her face made her look sad. Quiet and thoughtful, the smile of her eyes, gums, and teeth did not express the happiness in her heart.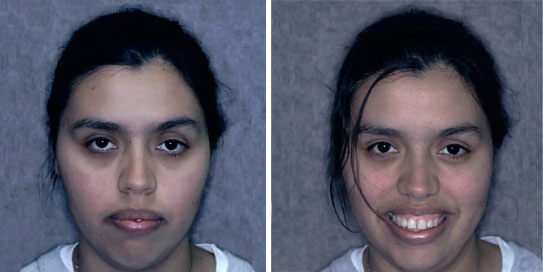 One Day There Was A Terrible Storm...
One day there was a terrible storm. There was thunder and lightning, and rain poured down in torrents. To come in from the cold, the princess knocked on the door of Gorczyca Orthodontics in Antioch, California.
An Old Queen came to the door and looked at the princess. "Good gracious!" said the Queen. "You are under the spell of vertical maxillary excess giving you 'Adenoid Facies'. This makes you look sad by:
1. Showing the whites of your eyes under your pupils
2. Pulling down the smile muscles of your cheeks
3. Separating your lips at rest
4. Allowing your teeth to protrude
5. Giving your chin a puckered 'golf ball' appearance"
Orthodontic Treatment Is A Fast And Permanent Solution
A Wizard had told the princess she could be saved by a lifetime of Botox needle shots to her upper lip. "Hogwash!" said the Queen. "This will not help you! We need a fast and permanent solution by an orthodontist. Let us be happy and fix this forever. Your prince will be here soon!"

A Young Prince Arrived...
Soon the Princess's teeth were straight, and she was smiling ear to ear. A young prince arrived to Antioch, California from Ciudad Guzman, Jalisco, Mexico. He looked at Veronica and said "You are dear to me. By the smile on your happy face, I can see that you have the best heart and that you are a real princess. I will marry you!"
So the prince and princess were married. Nothing made the Queen happier than to see the prince and princess happy and thriving. They soon had four children. And, they all lived happily ever after.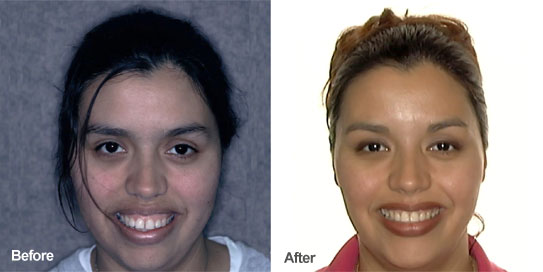 This Is A True Story!
This is a true story. Veronica is now Treatment Coordinator at Gorczyca Orthodontics and her orthodontic treatment was done by Orthodontist Dr. Ann Marie Gorczyca, Gorczyca Orthodontics, in Antioch, California.
To find an orthodontist near you, visit the American Association of Orthodontists at www.mylifemysmile.org.
Please share if you like this post.