January 19th, 2017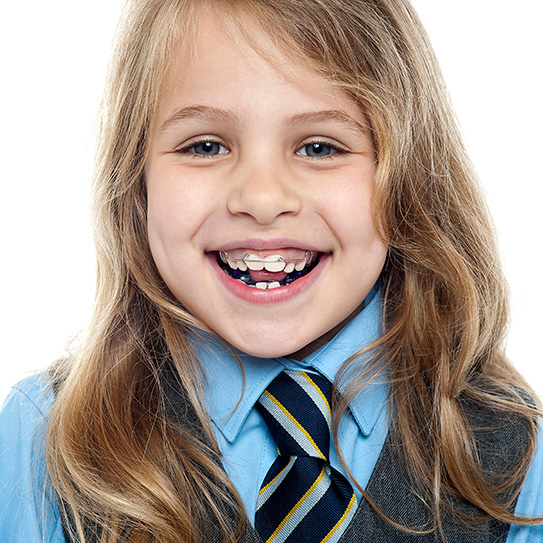 AGE 7 IS THE PERFECT AGE for a Phase I orthodontic treatment by an orthodontist. Phase I orthodontic treatment fixes bite problems when the mouth has 12 permanent and 12 baby teeth present.
Early Orthodontic Treatment Can Prevent Serious Problems
Early orthodontic treatment can prevent more serious teeth problems from developing. When Phase II orthodontic treatment is necessary at age 12, this treatment of all the permanent teeth will be faster and easier to complete.
At your child's orthodontic evaluation, the orthodontist will evaluate:
Tooth eruption and permanent tooth development
Space needed for all permanent to erupt naturally
Bite relationship and jaw growth pattern
Oral habits, tongue position and speech
Teeth protrusion, overjet and overbite
Smile and teeth straightness
Facial profile
Lip posture
Orthodontists are able to achieve better results with Phase I Phase II orthodontic treatment in 15% of cases. Should treatment not be needed, the orthodontist will monitor tooth eruption and growth and development until all permanent teeth are present at age 12 and let parents know if treatment is necessary and the most appropriate type and time for orthodontic treatment.
We Can Give Your Child A Beautiful, Healthy Smile
To find an orthodontist near you, visit the American Association of Orthodontists at www.mylifemysmile.org or visit us at Gorczyca Orthodontics in Antioch, California. Find us at www.clubbraces.com for call us at (925) 757-9000.
There are good reasons for your child to have an orthodontic examination by age 7. Here's to your child's healthy smile.