July 27th, 2018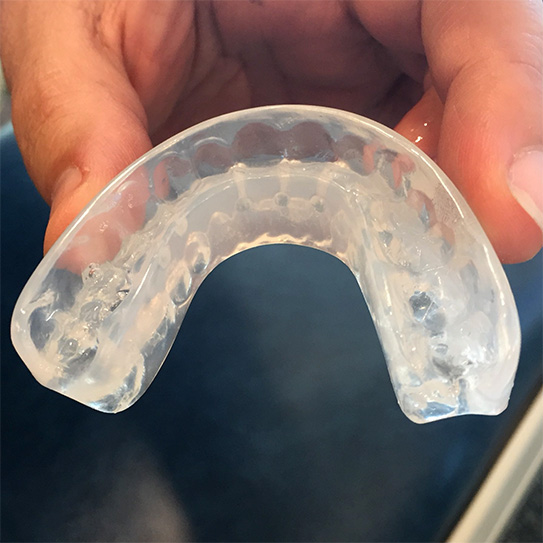 ONCE YOUR BRACES are off, a tooth positioner is an excellent finishing device which you may want to add to your orthodontic treatment.
What Is A Tooth Positioner?
A tooth positioner can be used as a removable retainer under special circumstances. It has the advantages of being able to relate the upper teeth to the lower teeth in the ideal bite position, something that two separate retainers cannot do. A positioner also has the ability to close small spaces between the back teeth left by orthodontic bands. These spaces usually close up over a few months after braces are removed, but a tooth positioner can speed up this process.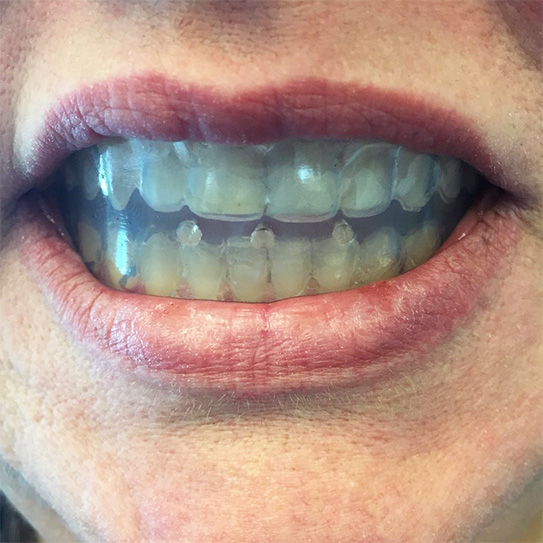 How Do Tooth Positioners Work?
Tooth positioners are usually worn 4 hours per day when awake and during sleep. Actively biting into your tooth positioner when you wear it will help the tooth positioner work at moving your teeth. The force of your jaw will help move your teeth to their final position.
A tooth positioner may be used to improve your bite, but they do not make good long term retainers. Positioners do not retain front teeth straightness long term as well as standard removable Hawley retainers. Tooth positioners are also bulking and take away your ability to speak. They are flexible and soft, similar to a mouth guard. If worn over a long period of time, the positioner will tend to tear and wear out. So once your positioner work is done, it's good to receive and wear your final retainers.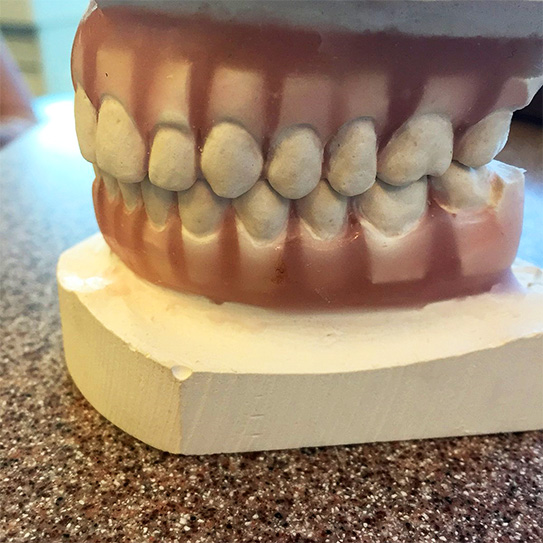 Who Should Use A Tooth Positioner?
Overbite tends to increase with the wear of a tooth positioner. Tooth positioner use is desirable with mild open bites. A tooth positioner may be beneficial at the end of Invisalign treatment where upper and lower teeth have been slightly separated by aligner wear and a slight open bite may exist at the end of treatment.
Tooth positioners are usually not included in standard orthodontic treatment but may be beneficial to further perfect your bite after the braces come off. Like mouthguards, tooth positioners come in a variety of colors. There are even flavored tooth positioners.
A short amount of time in a tooth positioner can make a big difference in your bite. Ask your orthodontist if a tooth positioner may be right for you. If your orthodontist recommends a tooth positioner, go for it. It will be well worth the short time and extra effort for a beautiful and more perfect bite.
Bring Us Your Tooth Positioner Questions!
If you have questions about tooth positioners, visit us at Gorczyca Orthodontics in Antioch, California. Call us at 925-757-9000 or visit us at www.clubbraces.com.
Your smile is our inspiration.