July 17th, 2018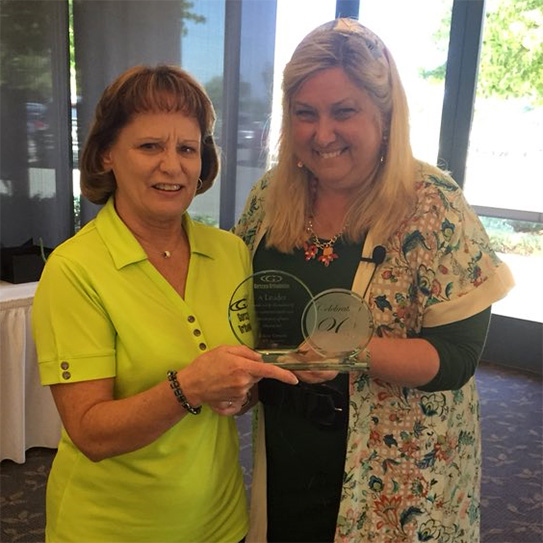 TIME FLIES WHEN you're having fun. It's hard to believe that Jolene has already spent 20 years with us at Gorczyca Orthodontics.
A Pillar Of Our Practice
It seems like just yesterday we were interviewing Jolene in our first office back on Lone Tree Way, Antioch, California. Jolene has been a backbone of Gorczyca Orthodontics for 20 years. Jolene is also a 38-year RDA veteran, having worked in pediatric dentistry before coming to orthodontics full-time.
Jolene's excellence and experience as well as her outstanding customer service and love of her patients has made her a valuable asset to Gorczyca Orthodontics. We are thankful to Jolene for her loyalty and professionalism.
We appreciate all that she does.
Over the past 20 years, Jolene has personally trained more than 38 dental assistants who have gone on to become registered dental assistants (RDAs) in orthodontic practices all over Northern California. For her excellence and commitment to continuing education, Jolene was placed on the advisory board of Diablo Valley College, the college she once attended.
Dr. Gorczyca says "It has been a privilege to work with Jolene all of these years. Jolene is both humble and confident. She has been my right hand person for many years. She is loved by all of her patients. She is always the first to help me, a patient, or another dental assistant. She truly loves what she does, and it shows. She continues to grow and advance in her profession. She always does the right thing at Gorcyzca Orthodontics and she always follows through on every task which she undertakes. She is a true leader. We have been so fortunate to have Jolene with us 20 years at Gorczyca Orthodontics."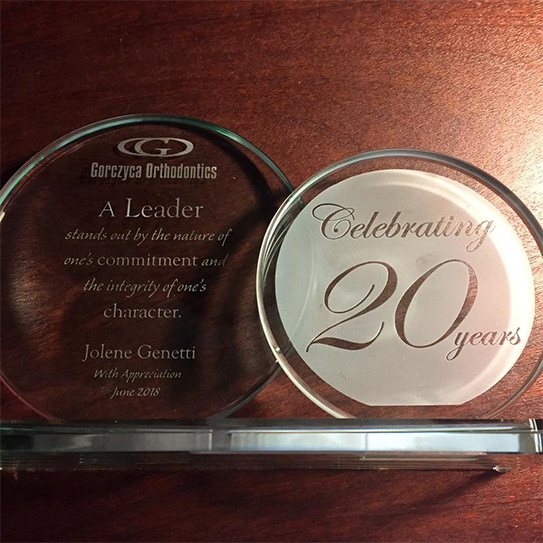 Looking Forward To More Years Together!
Jolene has no intention of retiring. Neither does Dr. Gorczyca. Both plan to keep on creating beautiful smiles for as long as they can.
Thank you Jolene for all you have done for your patients and for all of us at Gorczyca Orthodontics. You are the best person we ever could ever have had for our organization. We are all so fortunate to be able to work with you for 20 years.
Gorczyca Orthodontics, 5201 Deer Valley Road, Suite 1A, Antioch, California 925-757-9000 www.clubbraces.com